What's the warranty/guarantee?
What's the warranty/guarantee?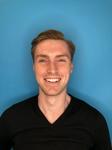 Updated by Greg D
We have in place something that we call the Smile Guarantee - this guarantee promises that so long as you have followed these SmileLife prescribed guidelines:
Worn your aligners for 22 hours per day for 14 days before changing to the next.
Completed and sent your monthly check-in photos.
Followed all the dentist and support teams directions.
Then you may be eligible for our Smile Guarantee which promises that if you have not received proximate results at the end of your treatment, we may prescribe you additional treatment at no extra cost.
The Smile Guarantee strictly applies to customers who have followed the above guidelines and those who have not will have their Smile Guarantee voided and any required and/or requested additional treatment will bear an additional fee.
In conclusion - follow SmileLife's prescribed guidelines strictly for the best security for your new smile!