How long is the typical treatment process?
How long is the typical treatment process?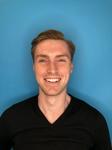 Updated by Greg D
The dentist or orthodontist assigned to your case will determine the best plan for your needs- we straighten most smiles on an average of 6 months. However, treatment times vary on a case by case basis.
Like all orthodontic treatments, we cannot absolutely guarantee that you will be happy with your new smile, however we will do everything we can for you to achieve a smile you'll love and even have a re-evaluation process in place (Smile Guarantee) to determine if you require additional treatment!
With that being said, you would need to ensure that you follow the best recommended plan by keeping your aligners in and strictly following our guidelines.
To get an idea of how long your treatment will be, book your 3D scan and consultation here, today.
Alternatively, order your Impression Kit here if you cant visit our clinic.