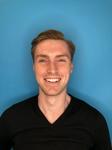 Updated by Greg D
Yes. We will be able to show you a treatment plan of what we aim to achieve with your results with a 3D animation prior to you starting your treatment. 
Your Clear Aligners are guaranteed to straighten your teeth in line with your confirmed treatment plan, provided you do the following:
Wear your Clear Aligners for the required treatment time as prescribed by the dentist assigned to your case.
Wear your Clear Aligners for the required 22 hours per day for 14 days, before changing to your next set of Clear Aligners.
Ensure you are checking-in, by uploading your 5 photos to your SmileLife App (Failure to do this will invalidate your Smile Guarantee)
So long as the above guidelines are followed, your results will come as they have been prescribed.