My SmileLife Mobile App is not working
My SmileLife Mobile App is not working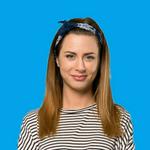 Updated by Grainne
We are extremely sorry about this. We are working really hard to make it as smooth for you as possible.
We all know the feeling of apps/interent not working (Pulling out teeth is sometimes not as painful) 😅
In the meantime, please log into your web app here & press continue in "web browser"
If you need an extra hand, please contact support@smilelife.com