How to do check-in photos
How to do check-in photos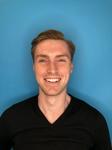 Updated by Greg D
If you don't already know, you need to send us 5 new photos every 30 days!
Why?
Your Smile Helper needs to check your smile to make sure that your treatment is on the right track.
How do I upload my photos?
1. Go to your SmileApp, log in and click "Check-in"
2. Follow the on-screen instructions and start uploading your 5 progress photos.
3. Don't forget to check out your results tracker to see your monthly before and afters.