What if I have not worn my aligners as prescribed?
What if I have not worn my aligners as prescribed?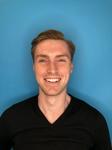 Updated by Greg D
Be careful. Our Clear Aligner treatment has been carefully designed by our world-class dentist Dr. Ada Murphy, and she has put in place specific guidelines that must be strictly followed without fail.
One of these important guidelines is the 14 day Invisible Aligner changeover - This guideline gives your teeth the time needed to gently shift into place. When the 14 days have been met, the next aligner may be worn following approval from our support team.
If you skip an aligner your results will be negatively affected - Our team of dentists have procedures in place to get you back on track though! The procedures and the situations which they arise from include the following:
You have not worn your aligners for 1 day - You must now wear your Clear Aligners for an additional 4 days.
2 Days - 8 Days.
3 Days - 12 Days.
The additional days of wear continue on like this depending on the number of days you have gone without wear. As you can see, the result of not following the 14 day guideline will slow your progress down significantly.
To avoid this, ensure you wear your Clear Aligners for 22 hours per day for 14 consecutive days.
*Please also note that you have voided your Smile Guarantee if you did not follow these guidelines but we still care so much about our customers that we will do everything we can to help*