SmileKit is now SmileLife
SmileKit is now SmileLife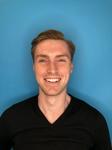 Updated by Greg D

That's right, SmileKit is officially changing to SmileLife but don't worry, we're bringing all of our core values with us! Core values such as:
Excellent customer support.
Excellent dental support.
Excellent teeth straightening.
Excellent value and overall making the world smile.
When? On Thursday March 19th the next stage of our and more importantly your journey begins - the official changeover to SmileLife.
Why? SmileKit and all of our SmileKit customers have together brought our team so many wonderful memories and allowed each of our team to work towards our global mission of making the world smile! The thing is though, SmileKit limits both us and you in achieving this goal, we wanted a company makeover that brings out the absolute best in us and really shows what we're about - giving you a life full of smiles!
SmileKit just didn't represent that like SmileLife does, so here we are. Through SmileLife, we want and we know that we can grow more and help you, your friends, and your family to achieve the smiles that both you and they want - and that's exactly what we're going to do.
How? It starts with the logo on our clinics where all our scans are done because the first point of contact, the first words that people need to see with their own eyes is the most important, and those words are 'SmileLife'Next, we're going to focus on our packaging, including our Impression Kits, Clear Aligner kits, ToolKits, you name it and SmileLife will be written on it! Finally comes the change of colour, blue to orange because we want to be the light of the world and we want you to know that when you see orange, you think of SmileLife. Your friends for life.
That just about wraps up everything you need to know about our makeover and we can't wait to continue to make you and the world smile - one step at a time we will complete this journey together. 💟
Get Your Smile On.