My first aligner is loose
My first aligner is loose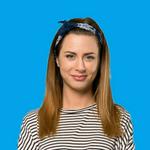 Updated by Grainne
Firstly, don't worry because we have a team always here to advise and help you. ☺️
How do I know if my aligners are loose?
Let us share with you the requirements that would need to be met in order for your aligners to really be loose, indicating it's important to speak with your Smile Helper.
1. You can't hear a 'click' sound when you put your aligners onto your teeth.
2. You can remove your aligners with your tongue.
3. Your clear aligners are falling out of your mouth or moving from side to side.
Please book yourself in for a quick video treatment review here at a time that suits you! ⬅
Important:
When registering your aligners, it's important that you have uploaded clear & bright aligner in, and aligner out photos as prompted in your Smile App.
Please bring ALL your clear aligners to the consultation.
Please make sure you have your IPR tool & your toolkit at the consultation.
We are excited to get you back on track with your smile goals as fast as possible.
For any further questions, please reach out at support@smilelife.com ☺️