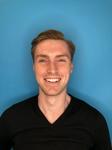 Updated by Greg D
Our Clear Aligners may aid in the correction of certain bites, but we make no guarantee of this as it is entirely on a case by case basis.
Please know that Invisible Aligners are strictly a cosmetic treatment as opposed to medical one and our main goal is to correct your smile through teeth straightening.
If bite correction is your biggest concern then please contact us at support@smilelife.com and we can look into your case and determine if this is possible for you.