Can I get a refund for my aligners?
Can I get a refund for my aligners?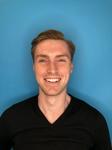 Updated by Greg D
As the aligners are custom made for you, we unfortunately do not offer any refunds unless there is a fault with them. 
If you're not happy for any reason with your custom made aligners, please get in touch with us within 30 days and our team will be able to best advise you on the next steps. Please note that SmileLife will not responsible for any return postage charges when you return your aligners and a registered tracking number is needed to ensure the safe return of your aligners.
The 30-day time period begins the day your clear aligner shipment is delivered. 
Once we receive and process your return, we'll email you to let you know if your return is approved. See below for Return Process. 
Aligner Guideline
Wear your aligners as directed 
Check in with our support team upon receiving the aligners
Respond to each 30-day check-in by sending an email with the requested photos.
If at the end of your plan, having followed these guidelines, you haven't achieved the smile you love, contact us so the dentist or orthodontist can re-evaluate your results. If your re-evaluation is approved, you may be eligible for additional aligners to continue your journey.
Don't forget: You need to notify us within 30 days of completing your treatment plan for the warranty to remain valid.