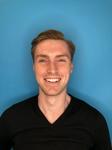 Updated by Greg D
Shine™ is our premium teeth whitening kit which comes Free with your FastLane Aligners Kit, in which you can use from the comfort of your own home!
Contact us at support@smilelife.com for more information.
How's it work?
Using the included gel pen, apply the whitening formula to each of your front teeth.
Plug the wire into your phone, computer, iPad, laptop, Etc.
Switch on the whitening tool and line the mouthguard up with your teeth.
Leave the whitening tool on your teeth for no more than 15 minutes.