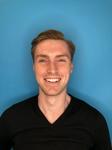 Updated by Greg D
After brushing your teeth to remove any unwanted debris, twist the gel pen open and squeeze until a drop of the whitening gel comes to the surface of the brush.
Then, apply the gel onto your upper and lower front teeth in a circular motion. Be careful not to excessively swallow the gel and to avoid brushing it directly on your gums/lips!
Then plug the light into your phone using the appropriate attachment, and insert the device into your mouth, and relax for about 15 minutes!
It's completely normal for the gel to foam on your teeth, and it's harmless if you happen to swallow some!
Once you have completed the 15 minutes, take out the light device and rince out any excess gel/foam.
Avoid drinking liquids that can stain your teeth such as coffee, tea and/or fizzy drinks if you can!