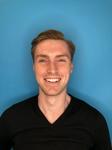 Updated by Greg D
Fast Lane allows your treatment to be prioritised in every form and includes the following:
Treatment Plan within 2 to 3 days instead of 2 to 3 weeks.
Free Invisible Aligners delivery within 16 working days instead of 25 working days.
Free, premium Teeth Whitening Kit worth €150 (If you choose 1Pay)
Priority dental support from our team.
In order to qualify for FastLane, you must make at least a €250 deposit towards your Invisible Aligner treatment before you receive your treatment plan and you can do so by calling our team at 015133347 or emailing us at support@smilelife.com.