What forms of payment are accepted?
What forms of payment are accepted?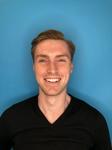 Updated by Greg D
We accept all major credit and debit cards including Visa, MasterCard, American Express and Discover.
Please note that your chosen credit or debit card must have the required funds in order to complete future payments if a payment plan is what you intend to choose for your Invisible Aligner treatment.
If the required funds are not available for withdrawal on the scheduled dates, your treatment will be halted until payment is successfully made.
If you wish to discuss what the best payment plan for you will be, you can do so by emailing support@smilelife.com or calling us on 015133347.