Claim 20% Back with a MED 2 FORM
Claim 20% Back with a MED 2 FORM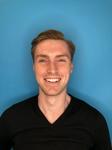 Updated by Greg D
You can receive up to 20% back in tax from your treatment by using a Med 2 form.
How?
When you finish your Clear Aligner treatment, reach out to us at support@smilelife.com requesting your Med 2 form and we'll happily fill it out for you. You'll then need to bring the completed form to your local Revenue Commissioner office.
This form is valid for up to 4 years after treatment and you can find more information by clicking here.
*Please note that you can only avail of the Med 2 form offer for SmileLife once.