Is there a money back guarantee?
Is there a money back guarantee?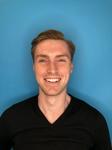 Updated by Greg D
Yes! You will be entitled to a full refund if any of the following occurs:
After performing your Impressions and sending them back to us, the dentist determines that you're not eligible for treatment.
If dental analysis, it emerges that there is a fault with your Clear Aligners or Aftercare Retainers.
If you are simply not happy with your treatment results and you have followed all dentist prescribed guidelines and directions, then you will be eligible for our Smile Guarantee. This guarantee promises to continue working with you towards your treatment plan results at no extra cost.
The aforementioned guidelines include but are not limited to:
Use of IPR.
Completing the monthly, 30 day check-ins.
Informing our dental support team of any and all dental work you have or are due to have performed by your local dentist.
If the above are not followed, your Smile Guarantee will be invalidated and any additional treatment that is required and/or requested must be paid by you.
For more information on both our refunds and returns policy, please click here.