How can I update my payment method?
How can I update my payment method?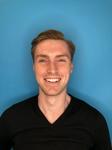 Updated by Greg D
If you need to change your payment details, that's absolutely not a problem, and the process couldn't be easier!
There are 2 ways you can do this:
Update your payment details in your account.
To do this, simply log into your Partial.ly account here and follow Partial.lys instructions here.
If Partial.lys instructions aren't clear enough then don't worry, we're more than happy to simplify things.
Log into your account.
Go to 'Payment Methods'
Click 'add a new payment method'
Enter your new card details.
Go to the payment method list.
Find and click 'Payment method'
Click 'use for all payment plans'
Finally, double check everything and ensure your new card is the one being used for all future payments.
Contact us and we'll do it for you.
We understand that navigating new technology can be tricky, so if you're unsure, you can ring us at 01 513 3347 and we'll work with you to get your new card details up and running.
We're always more than happy to help out our customers when they need us, so if you have doubts, get in touch. :)