Can I get a refund for my Impression Kit?
Can I get a refund for my Impression Kit?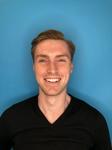 Updated by Greg D
Clear Aligner therapy isn't right for everyone, so if you follow all our processes correctly and the dentist or orthodontist determines that you're not eligible for treatment, we'll refund you entirely.
Drop us a message by clicking on the chat button on the bottom right or call +35315133347 to discuss your refund.
If you ordered and Impression Kit and decide to not go ahead with your Impressions from the moment you receive them, then you can return them to us so long as your kit is unused and unopened. (Please note that you will bear any and all postage fees required for your Impression Kits return to SmileLife)
➡️ Click here to send back your impression kit ⬅️
For more information on our returns and refunds policy, click here.
We are sad to see you go! 😭