I need dental work before I start
I need dental work before I start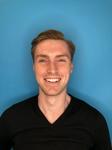 Updated by Greg D
That's not a problem and we will be more than happy to hold onto your treatment plan if you have reached that stage of our process.
We even encourage you to receive dental work before starting treatment because your dental health and overall health is more important to us than all else.
The most common dental work that we have customers coming to us about include root canals and fillings.
If you require this work specifically, or any work for that matter, you simply need to do the following:
Inform us immediately at support@smilelife.com
Inform us which teeth you will be receiving the work on and send photos of the same.
Afterwards, all the information will be passed onto the dentist assigned to your case and your treatment will be reviewed and modified to accommodate any and all dental work.
Whatever the case may be, simply contact us at support@smilelife.com or call at 015133347 so that we can arrange a callback when you're ready to proceed.