How to do an Impression Check?
How to do an Impression Check?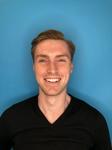 Updated by Greg D
Welcome to the Impression Check Process 😃
👉Please note: We recommend that you book your FREE Impression Kit consultation here before attempting your impressions 👈
If you have decided to complete your impression check, without the help of an Impression Kit video consultataion, we reccomend sending your attempts to check@smilelife.com for a check-in with your Smile Helper to see if you are on the right track.
Please complete the Smile Steps below 👇
Smile Step 1
Watch the Impression Kit Tutorial below.
Smile Step 2
Attempt your first set of impressions and send them to check@smilelife.com, so your Smile Helper can give you feedback.
Smile Step 3
Wait for your feedback & attempt your second set. 🦷
Smile Step 4
Upload your 7 photos via our SmileLife App (Please note: the Dental Team can't start preparing your treatment plan without your 7 photos)
Smile Step 5
Register your kit by scanning your unique QR Code & Return your Impressions to our Smile Lab, so the dental team can start preparing your personalised treatment plan. Click here for return information.
We are so excited to get you started on your dream smile. Please contact support@smilelife.com for any questions - We are here to help!