Can someone walk me through using the Impression Kit?
Can someone walk me through using the Impression Kit?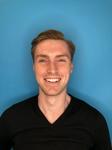 Updated by Greg D
Of course! We regularly help our customers with their impressions by either walking them through the process over the phone, or email.
We even have this handy tutorial video that you can watch above.
You can also email us at support@smilelife.com or give us a call on 015133347 between the hours of 8:00am and 5:00pm.
Let's quickly cover how to do Impressions here too:
Open the putties marked 1 and 2 or 3 and 4 and quickly mix them together until they become 1 solid colour.
Roll the putty into a sausage and spread it throughout the blue tray that is marked for either your upper or lower teeth.
Spread the sausage over the edges of the tray with your thumb.
Line the tray up with your teeth and begin by pushing your 2 front teeth into the middle of the sausage followed by the rest of your teeth.
Bite hard - but not too hard or you'll break the impression!
Hold that bite for 5 minutes.
Remove the impression and see how you did compared to your manual books photo examples.
Send some photos of your attempt to check@smilelife.com
After you email those photos, wait for our team to get back to you and let you know how you did. They'll be able to give you the best advice for your next attempts.